Macomb Mechanical is proud to support our country's veterans and the members currently serving in the armed forces. Recently the fourth Freedom Center Military Lounge opened in Michigan and is located in the Detroit Metropolitan Airport's North Terminal. The Freedom Center Military Lounge will allow those serving in the military, along with their families as well as military veterans, to have a world-class facility available where they can relax before a flight, grab some food, and enjoy other special amenities.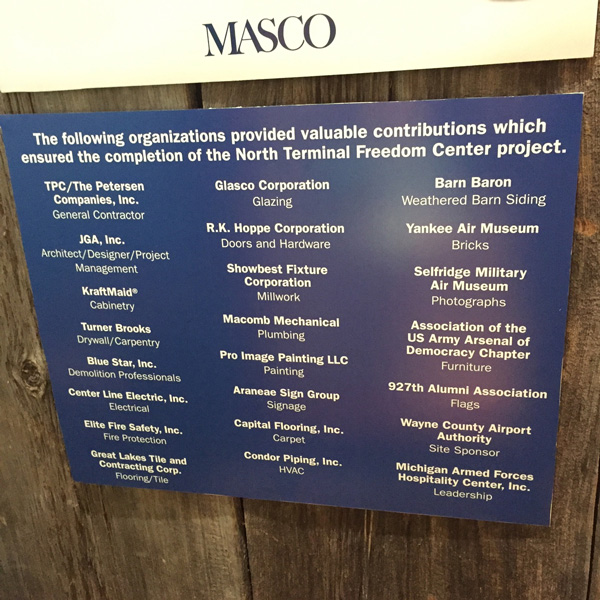 Macomb Mechanical helped the Michigan Armed Forces Hospitality Center, Inc., the foundation responsible for operating the Freedom Center Military lounges, by donating the plumbing for this project.
It was an honor to have been involved in this endeavor as a way of showing our thanks to the men and women who serve this country.
Click here for more information regarding the Freedom Center Military Lounge.