Macomb Mechanical is proud to offer a full range of boiler services including maintenance, repair, and installation. Our HVAC professionals are experienced with both hot water and steam boilers, leaving us fully equipped to handle anything you may need for these heaters.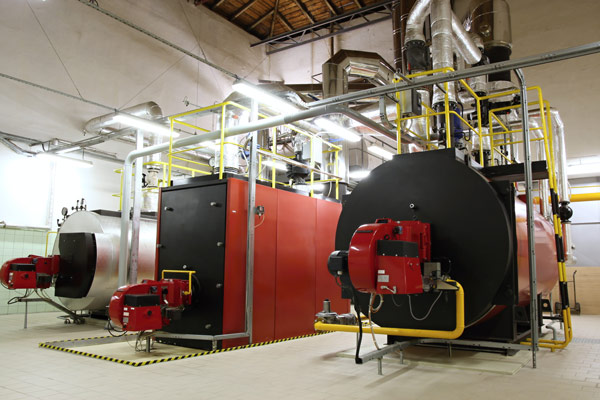 All boilers require regular maintenance to ensure they are operating safely and efficiently. Our professional boiler maintenance services ensure that your unit is in excellent condition, reducing the risk of costly or dangerous breakdowns.
Additionally, our boiler maintenance services allow your unit to operate at peak performance. Routine maintenance is essential for energy efficiency. As such, our expert tune-ups also help reduce your energy bills.
We also offer certified CSD-1 boiler inspections as required by the State of Michigan for commercial and public boiler applications. Our boiler technicians are licensed for this test and fully-qualified to ensure your unit is up to code.
Our Boiler Services
Installation - We install boilers in both new construction sites and as replacements for existing boiler units.
Maintenance - We help to prevent potentially expensive repairs by performing annual maintenance on your boiler system, including safety valves, back-flow preventers, water level controls, low water cut-off devices, gas safety devices, exhaust systems, and many other components.
Repair - We perform repair services on all aspects of your boiler to ensure that it functions effectively and efficiently.
We have the skills, training, and experience needed to properly install, maintain, and repair boilers. Contact us today to schedule your boiler services.