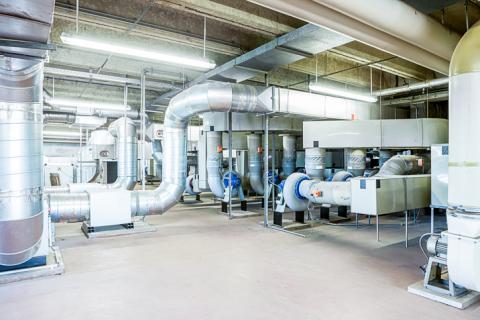 Owning a building can be overwhelming, especially when it comes to keeping up with maintenance and required mechanical updates. Macomb Mechanical makes building management easy by supplying you with high-quality, comprehensive services that cover a range of systems and equipment. Whether you need custom pipe designs or a new A/C unit, Macomb Mechanical has the skills needed to ensure that your systems are up to code and functioning at superior performance.
As a trusted Michigan mechanical contractor, we offer plumbing, pipe fitting, fire suppression, and HVAC services and installations to commercial and residential clients alike. With over 50 years of experience, our team has is fully trained to handle your job, all while delivering unmatched service and superior results.
We work with each of our clients to ensure the continual safety and comfort of all employees and guests on their properties. As a mechanical contractor managing critical mechanical, plumbing, and fire protection systems throughout your facilities, our company also understands the importance of high ethical standards.
At Macomb Mechanical, we are commited to delivering excellence, no matter the job. Call or contact us today to schedule your appointment!